1: Beach Holidays in Alanya
Alanya is located in the Antalya-region at the south of Turkey and is one of the most popular and loved holiday destinations at the Turkish Riviera. Its beautiful landscape, captivating historical sights and modern city life, makes it one of the best places at the Mediterranean coast. The warm climate makes Alanya a year-round destination, a place you can enjoy all months of the year.
Alanya has two beautiful sandy beaches for you to enjoy the sun, the Kleopatra beach and the Keykubat beach, divided by Alanyas old town and the famous castle. The beaches are safe and family friendly, and have all conveniences like cafés and showers. You can also find activities like jetski, parasailing and volleyball. Along the beach there is a beautiful promenade perfect for sunset walks with fantastic views of the castle and the Mediterranean, and also lovely small parks for sitting. The centre of Alanya and the harbour offers a lively nightlife with both intimate bars with live music, and larger nightclubs and discos.
If your idea of a family-friendly holiday is spending it seaside, Alanya is a worthy contender.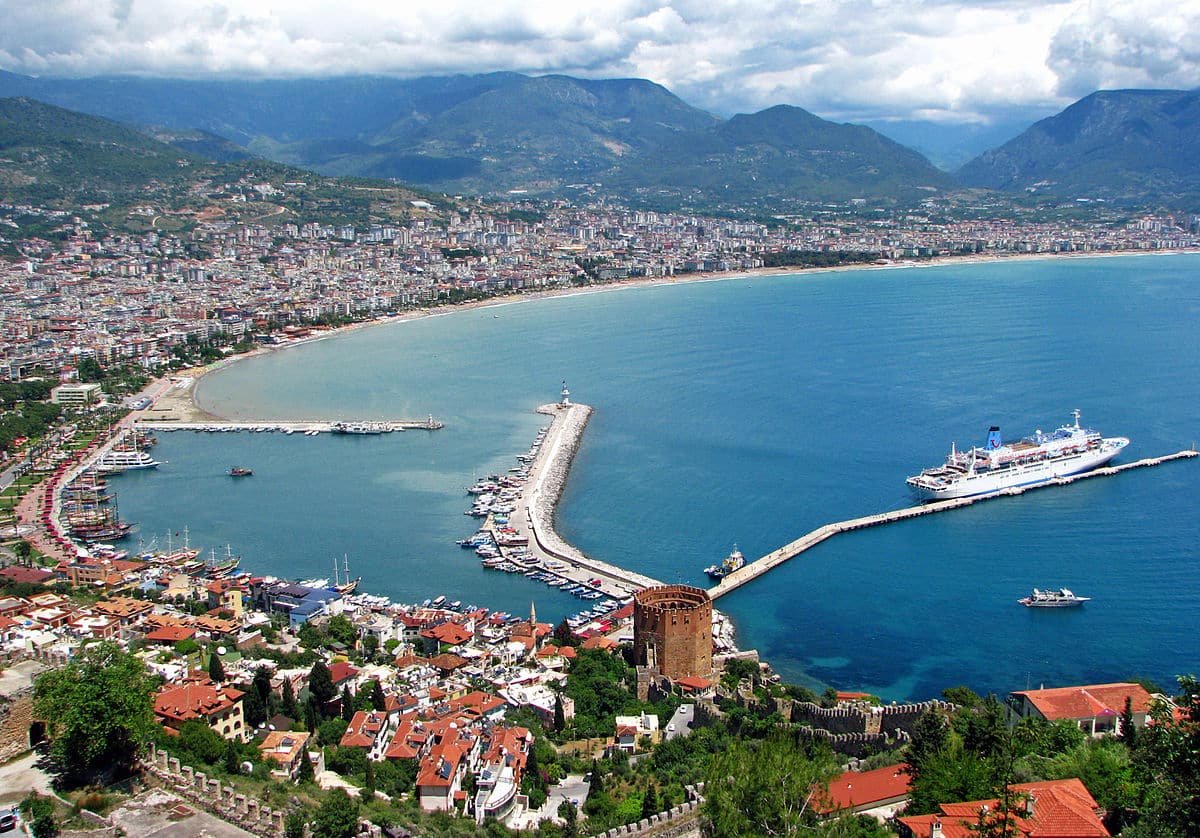 2: Antalya Centre: King of Family Holidays in Turkey
Sitting a short distance from Alanya, we arrive at the king of family holidays that is Antalya city centre. Now, don't think this is an urban landscape because two neighbourhoods make a roaring trade from foreign and Turkish families looking to soak up the Mediterranean vibes. Lara Beach that was also ranked in Trip Advisor's top ten stretches of beautiful sand is home to large, all-inclusive hotels. Nicknamed Turkey's version of Las Vegas, these themed hotels offer eating, drinking, sleeping and entertainment all under one roof.
Konyaalti district Is also like a mini holiday village, but when booking the bed-and-breakfast or half board hotels, you still have the freedom to explore and discover. Kid-friendly attractions in Antalya city include Duden and Kursunlu waterfalls, Karaalioglu Park, an aqua park, and Antalya aquarium. Likewise, kids can also indulge in water sports, boat trips, Jeep safaris, horse riding, and much more.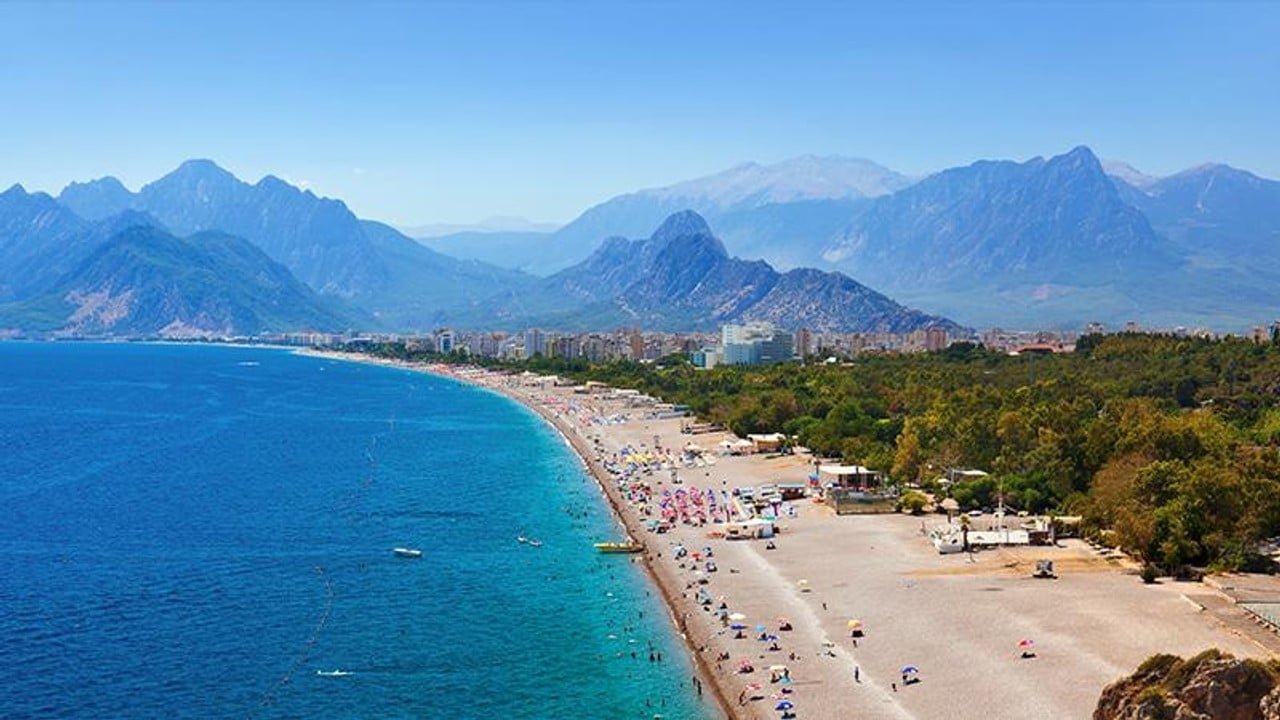 3: Oludeniz in the Fethiye Region
Oludeniz is a small village in Fethiye. Its unique sea and fantastic view makes the village popular and one of the most photographed beach of the world. Oludeniz is a beach resort, full of hotel and hostels and great restaurants and bars on the beach side. Valley is right at the edge of Babadag mountain which is again extremely popular in the world by paragliders. It's one of the best paragliding spot of the world with its fantastic view and weather conditions.
Oludeniz beach has 2 parts. 1 part is a long sandy beach called Belcekiz. Other part is the dead sea part as we call it. Dead Sea (means Oludeniz) is under protection as a national reserve. Even in the windy days and storms the sea here stays calm as a pool. It is rated among the top 5 best beaches of the world with its fabulous waters and beach.
4: Marmaris: A Pioneer of Family Holidays
The town of Marmaris is located at the meeting place of the Aegean Sea and the Mediterranean Sea. It is one of the largest natural harbors in the world surrounded by pine-clad hills. Situated in the south-west of Anatolia, in Mugla province, Marmaris is one of Turkey's biggest holiday resorts. To the north lies the Gulf of Gökova; to the south, the Mediterranean. Datca Peninsula falls to the western side and to the east is the Lake of Köycegiz. The hills running into the sea and the beautiful bays make Marmaris the jewel she is. For night-time activities, traditional Turkish night shows make a roaring trade, but many bars also host family sit down entertainment with plenty of music, dancing, and games for youngsters.Many foreigners, especially Scandinavian nationals, have bought properties in and around Marmaris for holidays or for their retirement.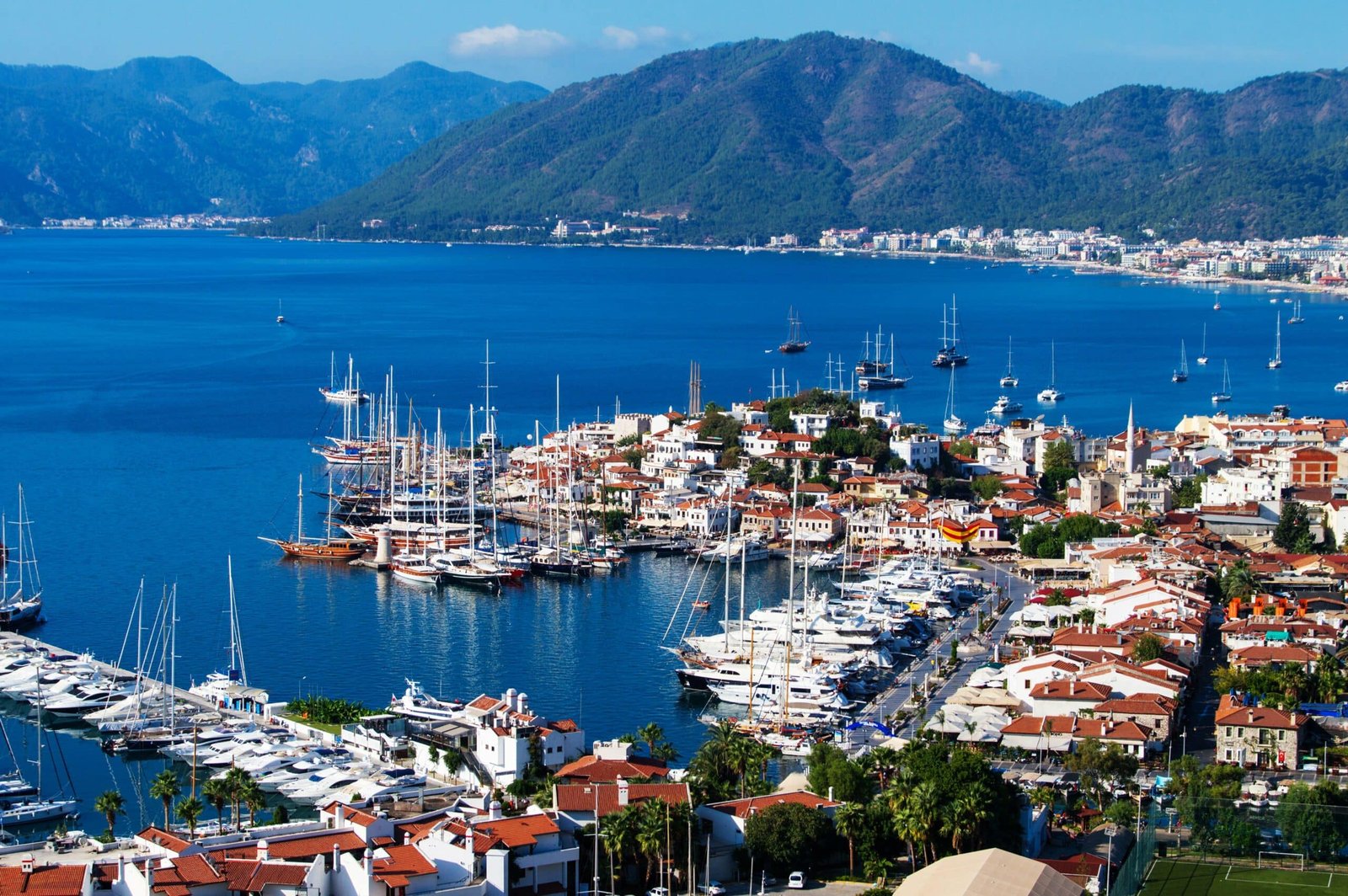 5: Gumbet on the Bodrum Peninsula
To be clear, the entire Bodrum peninsula is family friendly with waterparks, theme parks and stunning beaches. Gumbet has become a major tourist destination on the Aegean coast of Turkey especially for the UK holidaymakers. Gumbet… When a small and quiet village that peacefully inhabited this heavenly cove between the pine-forested mountains and glittering topaz-blue bay was discovered by the sun-hungry holidaymakers, it was quickly submerged by a myriad of excellent hotels, apartments, bars, cafes, pubs, restaurants, nightclubs, shops and tourist facilities.
As the incredible beach in the gorgeous settings is the sole reason for this resort being here, the list of main activities ranges from lying on the beach to dabbling in water sports to going for a drive around the surrounding hills and mountains. As the resort is fairly small, travelling around on your Gumbet holidays will be as leisurely as possible, since everywhere is easily within reach by foot.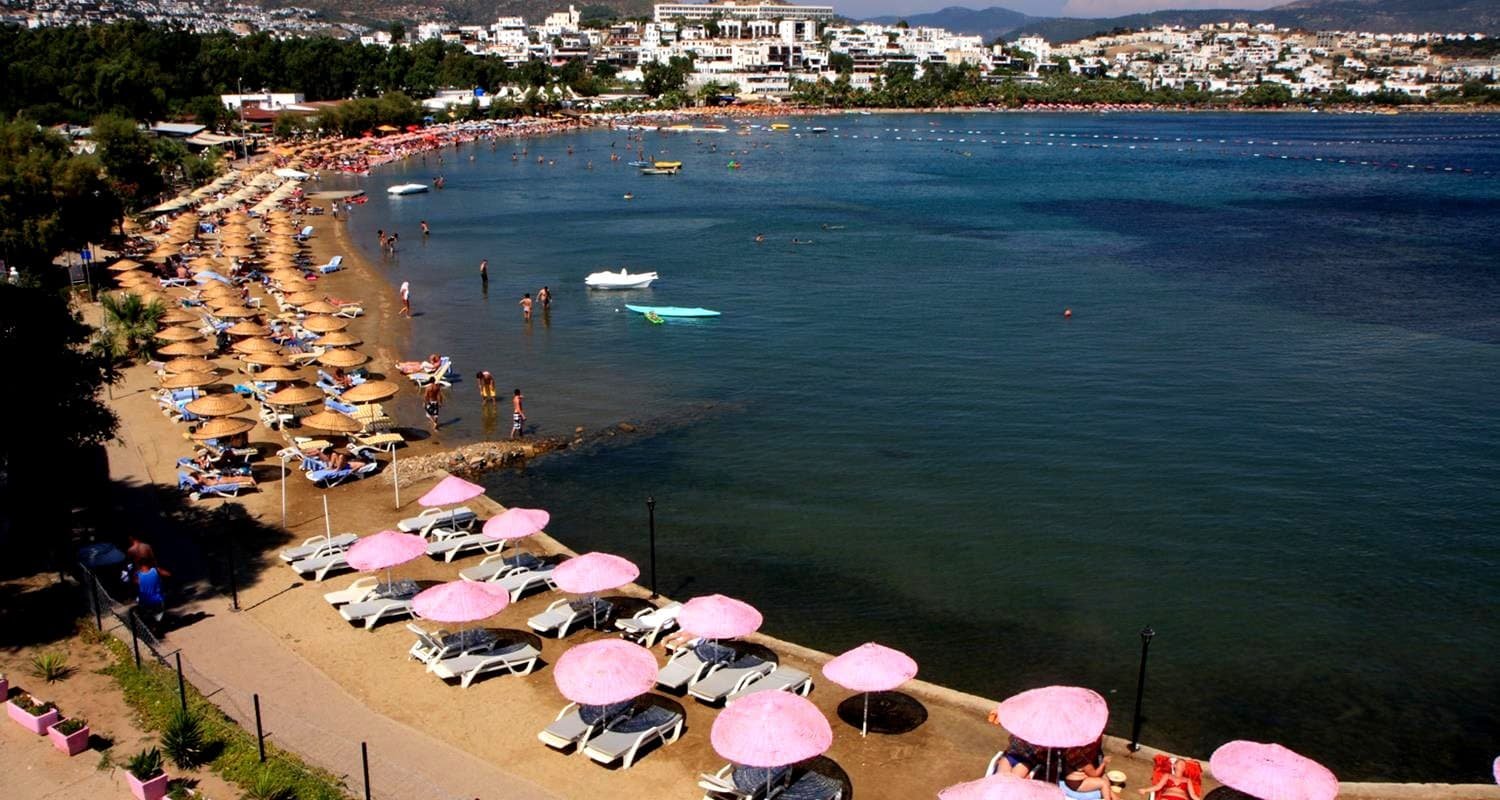 6: Istanbul City Breaks
Istanbul is Turkey's biggest city, but don't assume it is all hustle and bustle for keeping kids happy in Istanbul. The advantage of being the biggest and best at everything is that it is easy to entertain everyone regardless of personal preferences. We suggest starting with a trip to Miniaturk, a small-scale model park displaying major landmarks from all over Turkey.
Youngsters will also enjoy LEGOLAND and the famous Istanbul aquarium. Displaying different marine life, watch the kid's faces light up with delight. Other attractions include Vialand theme park. Istanbul also has a cable car and tram rides, but kids will enjoy a ferry ride up and down the Bosphorus.
7: Cappadocia: A Fairy-tale Story
Last on our list of where to go on holiday in Turkey with family, if you want to get your kids back to appreciating nature In all Its glory, Cappadocia fits the bill. A unique lunar-like landscape, formed over thousands of years of wind erosion is home to shaped rocks known as fairy chimneys. The highlight though is staying in a cave hotel and discovering the many ancient cave churches such as those within Goreme open-air museum.
Cappadocia offers outstanding landscape, natural beauties, fairy chimneys and rock-cut houses, the picturesque valleys, scenic lunar hills, incredible monuments from the Goreme Open Air Museum to Kaymakli Underground City, Uchisar Castle, Devrent Imagination Valley and Pasabag Monks Valley and more…
Related Posts