Antalya is the fifth largest city of Turkey. More than 2 and half million people live in Antalya and it's located in Mediterranean Region of Turkey. Antalya is the capital of tourism in the Turkish Republic. The city is most popular tourism city of Turkey with its climate, natural beauties, beaches, bays and historical background. Antalya is also a historical city has been hosted of many civilizations throughout history. Historical places and ruins from many civilizations living in these lands reflect the face of the city. In addition to this, there are many holiday resorts in different districts in Antalya. Antalya, where culture, entertainment and sport facilities meet together, is the tourism star of the world.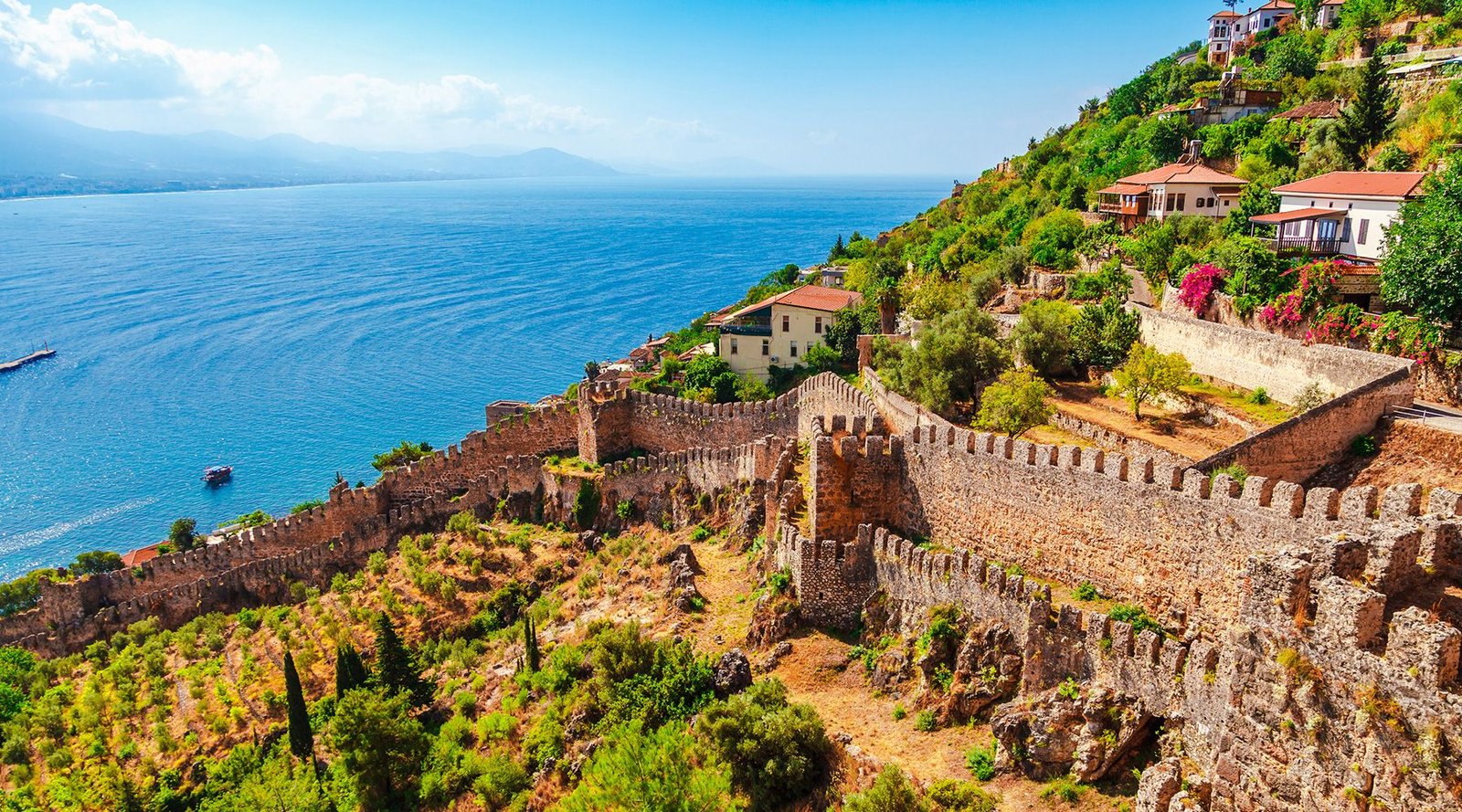 HOW TO GET TO ANTALYA
Tourists have many travel options when visiting Antalya for a vacation or short trip. The city is well connected within Turkey's transportation network making it easy for visitors to arrive by a number of different means.
Arriving in Antalya by Air Travel
Antalya Airport is the main airport in Antalya and this is located in Muratpaşa districts. It takes about 13 km. from Antalya Airport to the city center, so you can use Antobüs and other airport shuttle services to reach city center from the airport. You can find direct international fligthts from Antalya to the many countries of the world like Germany, England, Switzerland, Iraq, Russia, Jordan, Lebanon and Algeria. Also, you can fly to many domestic cities of Turkey from Antalya Airport.
Traveling to Antalya by Car or Bus
For the road transportation concept, Antalya has the alternative connections. You can visit Antalya by D-650, D-685, D-400 and E-87 and some other important roads from Muğla, Burdur, Isparta, Konya, Karaman and Mersin. AŞOT is the main bus station of Antalya and it's located in Kepez district. You can find direct lines from many cities of Turkey to Antalya.
WEATHER CONDITIONS IN ANTALYA
Antalya experiences a humid variant of the Mediterranean climate, its summers are hot, sunny and often rainless, while its winters are mild with occasional but very heavy rainstorms.
Average summer daytime temperature: 30 – 34ºC
Average winter daytime temperature: 14 – 17ºC
WHAT TO DO IN AND AROUND ANTALYA
With the preserved streets of its old town a hive of history, the huge selection of idyllic beach hotels geared towards utter relaxation located along its coast and the ruins of Roman fortifications only a stone's throw away, there are plenty of things to do in Antalya.
A Trip to Antalya's Beaches
Antalya is famous for its beaches and is a great destination for a seaside holiday. There are however two famed local spots that most tourists flock to. These are Konyaalti Beach and Lara Beach.
Konyaalti Beach is the most prestigious and developed of the two. This coarse sanded beach stretches for 7km on the western side of the city and sits between cliffs and the Beydağları Mountains. It is fully manned by lifeguards and provides onsite showering and changing facilities.
Lara Beach, on the other hand, extends to a full 10km East of the Kaleiçi. This sandy and pebblestone beach just 45 minutes from the city centre also offers full facilities such as showers, chairs, in addition to many restaurants and leisure facilities.

Historical And Cultural Attraction's Around Antalya
Turkey is home to numerous UNESCO heritage sites and many historical remnants. This is very much the case in Antalya too as the city was once a major settlement in the Byzantine Empire and later the Ottoman Empire. Tourists can enjoy several preserved artifacts and structures dating back to as early as the 3rd Century in and around the local area such as:
Hadrian's Gate
Antalya Museum
The Roman Harbor
Kaleiçi (Antalya's Old Town)
Yivliminare Mosque

Antalya's Natural Landmarks
The region around Antalya is enthralling in terms of natural variety. The city itself sits atop tall coastal cliffs, boasts vistas of the Taurus Mountains and is home to the spectacular Düden Waterfalls.
However, just a short distance outside the city visitors will find canyons, wild rivers, and beautiful green national parks. These are not only breathtaking to enjoy while hiking, but there are numerous adventure tours offering white water rafting, canyoning, and climbing. Some of the top natural sights to see while in Antalya include:
Düden Waterfalls
Karain Cave
Koprulu Canyon National Park
Altinbesik Cave National Park
Termessos National Park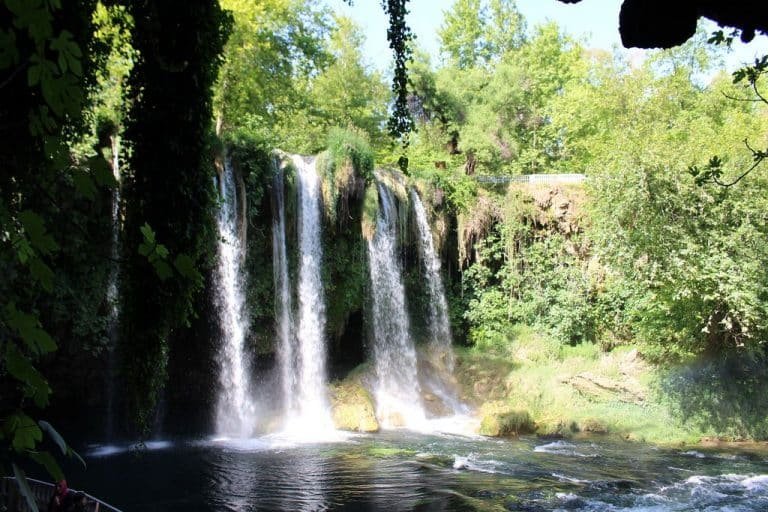 Antalya is a beautiful destination to enjoy on a vacation. It mixes ancient history with a vibrant thriving contemporary culture and glorious beaches. It's surely one of Turkey's must-see cities.
To travel to Turkey from abroad, tourists require a valid visa. This can be speedily obtained online by citizens of eligible countries within 24 hours. Turkish eVisas are valid for a period of 3 months from the date of arrival allowing tourists a simpler process of entering the country for a vacation.
Related Posts