According to the Law on Foreigners and International Protection No. 6458, a residence permit document shall stand for the permit issued for the purpose of staying in Turkey. This document granted by competent authorities entitles the right to reside in a specific location in Turkey for a given period of time. Residence permit which is of great importance in terms of the provision and protection of public order shall be issued following the request and application by the foreigner together with the required documents providing s/he fulfils the related conditions.
Types of residence permits given by the Immigration Administration;
1-SHORT TERM RESIDENCE PERMIT
Who May Apply To Short Term Residence Permit?
Foreigners who will apply arrive to conduct scientific research
Foreigners who will own immovable property in Turkey
Foreigners who will establish business or commercial connections
Foreigners who will participate in on-the-job training programmes
Foreigners who will arrive to attend educational or similar programmes as part of student exchange programmes or agreements to which the Republic of Turkey is a party
Foreigners who wish to stay for tourism purposes
Foreigners who intend to receive medical treatment, provided that they do not have a disease posing a public health threat
Foreigners who are required to stay in Turkey pursuant to a request or a decision of judicial or administrative authorities
Foreigners who transfer from a family residence permit
Foreigners who will attend a Turkish language course
Foreigners who will attend an education programme, research, internship or, a course by way of a public agency
Foreigners who will apply within six months upon graduation from a higher education programme in Turkey
Foreigners who do not work in Turkey but will make an investment within the scope and amount that shall be determined by the Council of Ministers, and their foreign spouses, his and her foreign minor children or foreign dependent children
Citizens of Turkish Republic of Northern Cyprus
2- FAMILY RESIDENCE PERMIT
Who May Apply To Family Residence Permit?
Family residence permit maybe granted to the:
a) foreign spouse,
b) foreign children or foreign minor children of their spouse,
c) dependent foreign children or dependent foreign children of their spouse,
of Turkish citizens, persons within the scope of Article 28 of Law No 5901 or, foreigners holding one of the residence permits as well as refugees and subsidiary protection beneficiaries.
In cases of a polygamous marriage pursuant to the regulation in the country of citizenship, only one of the spouses shall be issued a family residence permit. However, a family residence permit may be granted to the foreigner's children from other spouses.
For family residence permits issued to children, if any, the consent of the mother or the father who lives abroad and who shares custody shall be sought. Family residence permits shall entitle the holder right of education in primary and secondary educational institutions until the age of 18 the without obtaining a student residence permit.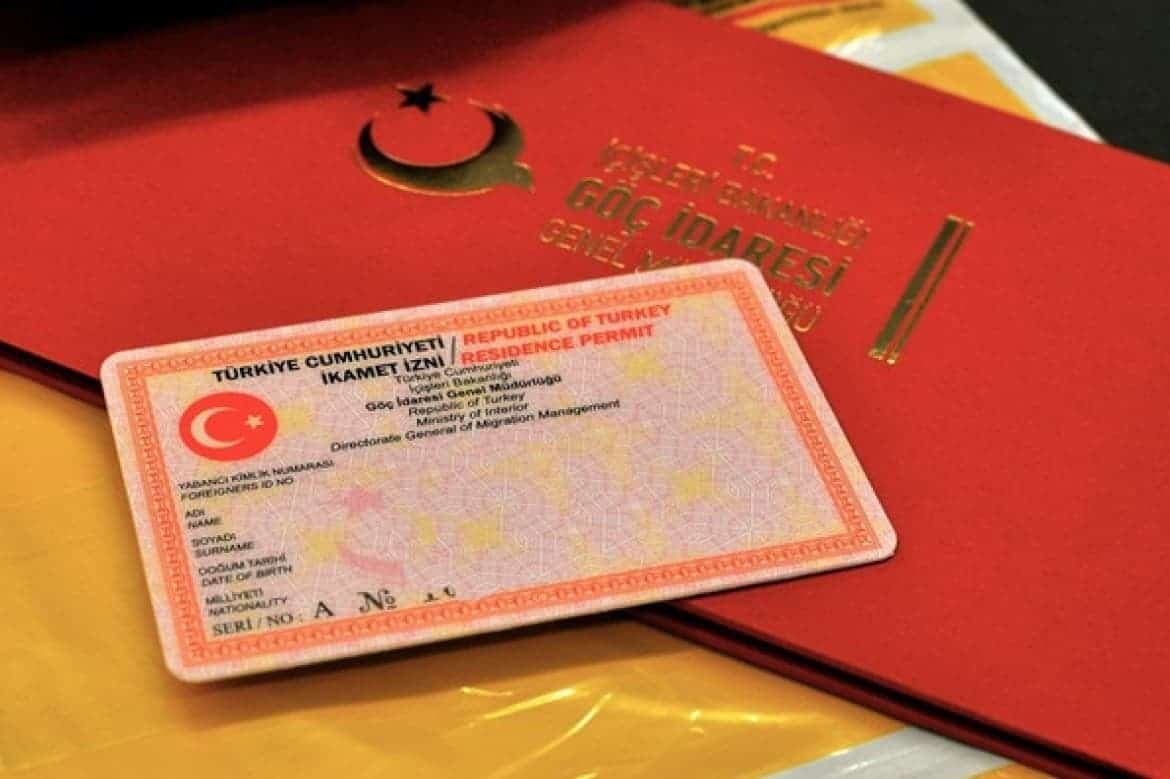 3- STUDENT RESIDENCE PERMIT
Who May Apply To Student Residence Permit?
Foreigners who shall receive primary or secondary education and who do not hold a family residence permit (Without taking residence permit, foreigners can continue studying until they are 18 (for primary and secondary education). However, when they are over 18 and still go on taking secondary education, those students are required to take residence permit.)
Foreigners who shall attend an associate, undergraduate, graduate or postgraduate programme or receive education for speciality in medicine (TUS) or in dentistry (DUS) are issued residence permits. Student residence permit ensures the student to be only the supporter of spouse and children in family residence permit applications. It does not provide any right to the other relatives about residence permit.
4- LONG TERM RESİDENCE PERMIT
Who May Apply To Long Term Residence Permit?
A long term residence permit shall be issued by the governorates, upon approval of the Ministry, to the foreigners that have continuously resided in Turkey for at least eight years on a permit or to foreigners that meet the conditions set out by the Ministry.
Refugees, conditional refugees and subsidiary protection beneficiaries as well as persons under temporary protection and humanitarian residence permit holders are not entitled to the right of transfer to a long-term residence permit.
5- HUMANITARIAN RESIDENCE PERMIT
Who May Apply To Humanitarian Residence Permit?
Where the best interest of the child is of concern;
Where, notwithstanding a removal decision or ban on entering Turkey, foreigners cannot be removed from Turkey or their departure from Turkey is not reasonable or possible,
In the absence of a removal decision in respect of the foreigner pursuant to Article 55,
Where there is a judicial appeal against the actions carried out pursuant to Articles 53,72 and 77;
Throughout the removal actions of the applicant to the first country of asylum or a safe third country;
In cases when foreigners should be allowed to enter into and stay in Turkey, due to emergency or in view of the protection of the national interests as well as reasons of public order and security, in the absence of the possibility to obtain one of the other types of residence permits due to their situation that precludes granting a residence permit;
In extraordinary circumstances humanitarian residence permit may be issued.
6- RESIDENCE PERMIT FOR VICTIMS OF HUMAN TRAFFICKING
Who May Apply To Permit For Victims Of Human Trafficking?
A residence permit for victims of human trafficking shall be granted to foreigners who are victims of human trafficking or where there is strong circumstantial evidence that they might be victims.
Source: en.goc.gov.tr
Related Posts